The Guide to Free WordPress Themes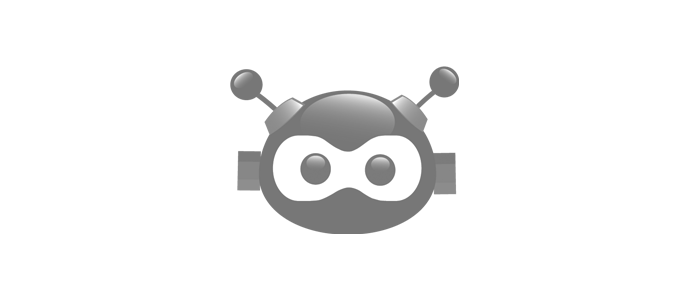 Any person will prefer free themes over having to pay for one. After all, a person starting a website needs to save his costs where possible. However, you may meet your downfall if you decide to use just any theme that you see as free themes can often lead to slower loading speeds and are more vulnerable to malicious attacks. This guide will provide you with information and advice that you can use while looking for a free themes.
---
Definition of a Free WordPress Theme
Developers tend to create free themes either for fun or in order to boost their portfolios. There are a myriad of theme shops that can be found, and some of them also engage in the practice of producing free themes. This way, users will visit their website in order to get the free themes where they may also decide to purchase some premium content as well.
---
All of the WordPress software has been licensed under the GPL
Any themes present in the WordPress.org Repository, which has the biggest free themes collection on the internet, at least have a GPL-compatible license.
Definition of GPL
The General Public License aims to guarantee your freedom to share and change free software and to make sure the software is free for all its users.
The GPL wants to make sure that you have the right to share the free software, even if you charge for sharing it, and make any necessary changes that they want to the software.
Creative commons
Creative Common licenses are also public licenses which the public can get for free. With these licenses, you can specify your rights which you waive in order to benefit others while also specifying the rights you keep.
There are various WordPress themes licensed under Creative Commons.
Not all Free themes are equal
The rights of free themes may vary, according to the license they are under. Hence, you should be aware of the rights that you have with the free theme.
---
Free theme advantages
Well, they're free!
The primary reason people prefer free themes is because they do not cost a single cent. You can simply download and then start to use them.
You may be unable to recover any money spent on premium themes if you later realize they are not according to your requirements.
Community support
Free themes generally do not come with their own support, but you can easily avail resources which are aimed at getting you started with free themes such as the WordPress Support Forums.
Experimentation
Free themes give you freedom of experimentation. You can download it and then use it before realizing it's not the right one for your website. You can get rid of the theme at no cost at all and download another theme.
If you do the same while purchasing premium themes, you will be in financial trouble.
Free theme disadvantages
Of course, there are two sides to everything. Free themes are not without their faults, some of which may include:
No uniqueness: The best free themes are publicized greatly which is why they are downloaded in huge numbers. Hence, if you download such a theme, your site will look very similar to hundreds of others.
Poor coding: Often, such free themes may be made by amateurs who are not experienced in coding, which can expose your website to various security vulnerabilities. These themes may prove difficult to translate into other languages as well, as a result of the poor coding.
Lack of features: You will only have the basic features if you get a free theme. On the other hand, due to high competition, premium themes will provide you with a lot of features.
Little support: As mentioned earlier, customer support is not prevalent in free themes, leaving you to figure out problems on your own.
Lack of updates: While WordPress updates regularly and premium themes respond timely as well, you may be left with the short end of the stick while waiting for an update.
Malicious code: Free themes are well known for carrying spam links and injecting malware into the website which can also cause the website to drop in Google rankings.
---
Premium Themes VS Free Themes
You need to see whether your site is more suited for a premium theme or a free theme. While small blog sites are probably better suited for free themes, a large company's site may be better with premium themes.
A premium theme
These are professionally designed themes which provide advanced functionality and features which include styling options, ecommerce and widgets amongst numerous options.
These themes generally cost over $45 while some standalone themes can cost nearly $100. These themes tend to provide customer support and updates for a specific period of time. They also operate much better than free themes, while also allowing you to customize them.
If you are new to the business or if you own a blog, it is a good idea to download a free theme and use it for your website. It is not only free, but it does not contain advanced features which you do not even need for your website.
When your website starts to increase in stature and size, you may opt for a premium theme; premium themes are generally better for small businesses, popular blogs and corporate websites.
---
Places for free themes
You should keep in mind that there are also some high quality free themes available, safe from any malicious code or malware. In fact, these malicious codes are a direct result of unreliable websites from where you download the themes.
Hence, you should only download free themes from reliable places such as:
1) The Theme Repository
With over 2000 themes, the Theme Repository has the largest collection of themes and you can even find the themes suited to your needs by using the Repository's feature finder.
All of these themes are licensed and since they are reviewed by the Theme Review Team, they should be devoid of malware or malicious codes.
2) Free premium themes
Many theme shops even deliver premium themes for free in order to gain a customer base. Such theme shops include:
3) Free WordPress themes searched on Google
While a few years ago, searching for free WordPress themes would have seen you inundated with themes with malicious code. Now however, you are presented with some excellent suggestions which include:
---
As mentioned earlier, this has the largest collection of free themes that are free of defects, which is why this site is ranked first and second as well on Google searches.
---
You can find a wide range of commercial and free WordPress plugins and themes here. The site earns money via its external links. Many of the themes which you can download from the site may not be hosted on WPExplorer's domain.
---
This website, which has aimed to make users aware of the faults in most free WordPress themes, also presents the top free themes which can be downloaded.
---
This may be known as a design magazine, but it generally posts various lists which include lists of themes which are found offsite and can be downloaded from the respective website.
---
Smart Magazine WordPress themes
This website also offers a gigantic collection of different premium and free WordPress themes, and allows to share or adapt the theme with anyone, but only if you give credit to the theme's creator. Even though the themes are free, it will cost you if you want to remove footer links or use the theme for a client's website.
---
This is a development and web design blog which posts lists about off-site WordPress themes, which is why you should check a theme for malicious code before you decide to download it.
---
A popular blogging and design website, Hongkiat posts lists of free WordPress themes which it provides links to; you will need to go to the original website in order to download the themes.
---
A WordPress news website, Torque Mag also posts lists of off-site themes, which means you have to follow the links to the websites which host the themes and download them at your risk.
---
Our own pack of Free WordPress Themes that are professional, easy to use and suitable for ecommerce websites. Themes are also fast, responsive and without any malicious codes.
---
How to discover if your theme is infected with malicious code
You should check a theme for any malicious code if you have even the slightest doubt as it is better to be safe than sorry. For this, you can check the Theme Authenticity Checker plugin, which will search the source files of the theme to be able to discover whether there is any malicious code present.
Once you download it and activate it, the TAC will inform you of any bad code which is found in your website.
You can also use Exploit Scanner which will search your site's files, in addition to the comments tables and posts in order to be able to discover any suspicious file or code.
Meanwhile, Sucuri Security will scan your website in order to discover blacklisting, spam and malware. Once you install it and run it, it will start scanning your website.
---
Tips to consider before choosing a free theme
Before you select a free theme, look at the features you require and select one which is able to fulfill your requirements. On the other hand, you also need to know the customizations you will need to make and whether the theme you are selecting supports such customizations or not.
You should also look for themes which are suited to your site's genre, while keeping an eye on the support available for the theme you are choosing.
Checking the age of a theme and how regularly it is updated will help ensure that your theme runs smoothly on the latest WordPress instead of being incompatible.
---