WordPress Ping List 2015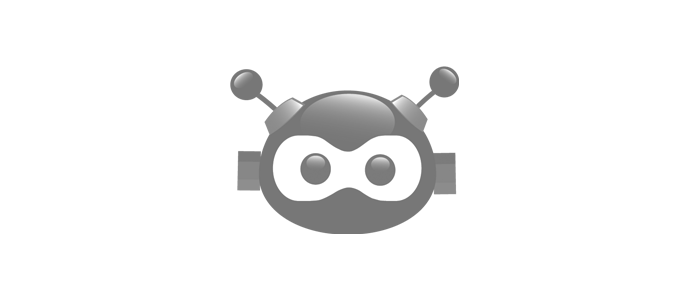 As you already know Wordpress by default notifies all major ping services of every published article and you can greatly increase indexing speed by adding more ping services manually.
You need to ping as to many ping services as possible for quick indexing.
Below is a fresh Wordpress Ping List for 2015 and it will help you to quickly index your articles on search engines.
Hope it's help! Enjoy your day!
---
* You can find more details regarding pings in previous WordPress Ping List article.
Note: Do not forget to change 'yourwebsite.com' dummy parameters with the url and name of your website in the first two ping services (feedburner.google.com, rpc.weblogs.com)
You can download WordPress Ping List for 2015 in textual format on this link.
---

http://feedburner.google.com/fb/a/pingSubmit?bloglink=http%3A%2F%2Fyourwebsite.com/
http://rpc.weblogs.com/pingSiteForm?name=YourWebsite&url=http%3A%2F%2Fyourwebsite.com
http://bing.com/webmaster/ping.aspx
http://ping.blo.gs/
http://blog.goo.ne.jp/XMLRPC
http://blog.with2.net/ping.php
http://blogping.unidatum.com/RPC2
http://blogpingr.de/ping/rpc2
https://ping.blogs.yandex.ru/RPC2
http://blogsearch.google.ae/ping/RPC2
http://blogsearch.google.at/ping/RPC2
http://blogsearch.google.be/ping/RPC2
http://blogsearch.google.bg/ping/RPC2
http://blogsearch.google.ca/ping/RPC2
http://blogsearch.google.ch/ping/RPC2
http://blogsearch.google.cl/ping/RPC2
http://blogsearch.google.co.cr/ping/RPC2
http://blogsearch.google.co.hu/ping/RPC2
http://blogsearch.google.co.id/ping/RPC2
http://blogsearch.google.co.il/ping/RPC2
http://blogsearch.google.co.in/ping/RPC2
http://blogsearch.google.co.it/ping/RPC2
http://blogsearch.google.co.jp/ping/RPC2
http://blogsearch.google.co.ma/ping/RPC2
http://blogsearch.google.co.nz/ping/RPC2
http://blogsearch.google.co.th/ping/RPC2
http://blogsearch.google.co.uk/ping/RPC2
http://blogsearch.google.co.ve/ping/RPC2
http://blogsearch.google.co.za/ping/RPC2
http://blogsearch.google.com.ar/ping/RPC2
http://blogsearch.google.com.au/ping/RPC2
http://blogsearch.google.com.br/ping/RPC2
http://blogsearch.google.com.co/ping/RPC2
http://blogsearch.google.com.do/ping/RPC2
http://blogsearch.google.com.mx/ping/RPC2
http://blogsearch.google.com.my/ping/RPC2
http://blogsearch.google.com.pe/ping/RPC2
http://blogsearch.google.com.sa/ping/RPC2
http://blogsearch.google.com.sg/ping/RPC2
http://blogsearch.google.com.tr/ping/RPC2
http://blogsearch.google.com.tw/ping/RPC2
http://blogsearch.google.com.ua/ping/RPC2
http://blogsearch.google.com.uy/ping/RPC2
http://blogsearch.google.com.vn/ping/RPC2
http://blogsearch.google.com/ping/RPC2
http://blogsearch.google.de/ping/RPC2
http://blogsearch.google.es/ping/RPC2
http://blogsearch.google.fi/ping/RPC2
http://blogsearch.google.fr/ping/RPC2
http://blogsearch.google.gr/ping/RPC2
http://blogsearch.google.hr/ping/RPC2
http://blogsearch.google.ie/ping/RPC2
http://blogsearch.google.in/ping/RPC2
http://blogsearch.google.it/ping/RPC2
http://blogsearch.google.jp/ping/RPC2
http://blogsearch.google.ki/ping/RPC2
http://blogsearch.google.kz/ping/RPC2
http://blogsearch.google.la/ping/RPC2
http://blogsearch.google.li/ping/RPC2
http://blogsearch.google.lk/ping/RPC2
http://blogsearch.google.lt/ping/RPC2
http://blogsearch.google.lu/ping/RPC2
http://blogsearch.google.md/ping/RPC2
http://blogsearch.google.mn/ping/RPC2
http://blogsearch.google.ms/ping/RPC2
http://blogsearch.google.mu/ping/RPC2
http://blogsearch.google.mv/ping/RPC2
http://blogsearch.google.mw/ping/RPC2
http://blogsearch.google.nl/ping/RPC2
http://blogsearch.google.no/ping/RPC2
http://blogsearch.google.nr/ping/RPC2
http://blogsearch.google.nu/ping/RPC2
http://blogsearch.google.pl/ping/RPC2
http://blogsearch.google.pn/ping/RPC2
http://blogsearch.google.pt/ping/RPC2
http://blogsearch.google.ro/ping/RPC2
http://blogsearch.google.ru/ping/RPC2
http://blogsearch.google.rw/ping/RPC2
http://blogsearch.google.sc/ping/RPC2
http://blogsearch.google.se/ping/RPC2
http://blogsearch.google.sh/ping/RPC2
http://blogsearch.google.si/ping/RPC2
http://blogsearch.google.sk/ping/RPC2
http://blogsearch.google.sm/ping/RPC2
http://blogsearch.google.sn/ping/RPC2
http://blogsearch.google.st/ping/RPC2
http://blogsearch.google.tk/ping/RPC2
http://blogsearch.google.tl/ping/RPC2
http://blogsearch.google.tm/ping/RPC2
http://blogsearch.google.to/ping/RPC2
http://blogsearch.google.tp/ping/RPC2
http://blogsearch.google.tt/ping/RPC2
http://blogsearch.google.tw/ping/RPC2
http://blogsearch.google.us/ping/RPC2
http://blogsearch.google.vg/ping/RPC2
http://blogsearch.google.vu/ping/RPC2
http://blogsearch.google.ws/ping/RPC2
http://news2paper.com/ping
http://ping.bloggers.jp/rpc
http://ping.fc2.com
http://ping.rss.drecom.jp
http://rpc.bloggerei.de/ping/
http://rpc.pingomatic.com
http://rpc.technorati.com/rpc/ping
http://rpc.twingly.com
http://services.newsgator.com/ngws/xmlrpcping.aspx

---